Intuition: Nurturing Your Intuition to Predict the Future
Connections Through Time, Issue 2: January - March 1999

<!Put Content here>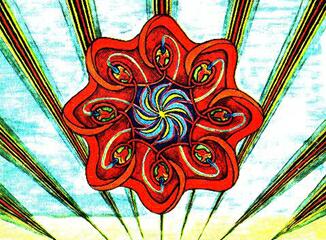 Question: Can intuition be nurtured to consciously predict the future?
Answer Yes. The nurturing of intuition is similar to the nurturing of a tree. The environment must be conducive to growth; however, the knowledge concerning how to grow and bear fruit is contained in the seed. The seeds of intuition are in the human nervous system, and consciousness is the environment.
(The mandala graphics
are linked to their original websites.)
Developing Your Predictive Capabilities
This material is presented for those people who wish to train, measure, and apply their intuition for predicting the future. The recommended approach is based on a loose consensus from many sources - ancient and modern. We expect you to modify and personalize this approach, since a key aspect of nurturing your intuition is your acceptance of responsibility for your precognitive capabilities.
The approach nurtures your intuition by focusing on your beliefs, intentions-desires, and actions. The following is a largely intellectual presentation, however, when in the intuitive frame of mind (Intuitive Mindset), the intellect must become a quiet observer, a witness for recording the requested information which is received intuitively. Nurturing of your intuition occurs in and out ot the intuitive mindset. Your beliefs, intentions-desires and actions set the foundation for successful intuitive predictions of the future.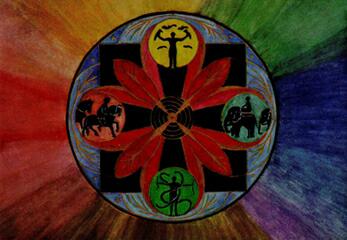 Beliefs that Nurture
You are the center of a unique and wondrous self - your self. You are more than your physical body.


Your consciousness - your awareness - is a tool for interacting with the rest of the universe.


You are connected (generally unconsciously) to everything, everyplace and everytime in the universe.


You can strengthen unconscious connections with the future and bring them into your consciousness.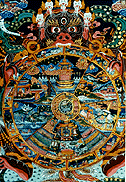 Intentions-Desires that Nurture
Mentally, accept that you can predict some future events with better than random success, even though your intellect will not understand how this could be possible. This is no different than your ability to see, hear, smell, touch, or feel - you can do these without any intellectual understanding of how they work! In the Intuitive Mindset, your intellect must trust the intuitive and simply witness/record events without analysis or judgement.


Emotionally, feel/know that nurturing your intuition will be good for you.
In the Intuitive Mindset, become a receiver. Feel as unemotional/neutral as possible. Learn to distinguish between your emotions and emotions from the target.


Physically, relax and let your body consciousness be minimal when in the Intuitive Mindset.


Spiritually, trust that intuition is one part of your deepest (highest) self - a self that is connected to, or aligned with, God, the Living Conscious Universe, a Higher Power, the Infinite Spirit, the All Knowing, or your word/phrase for your highest spiritual concept.

Holistically, enjoy the adventure of exploring another part of your self.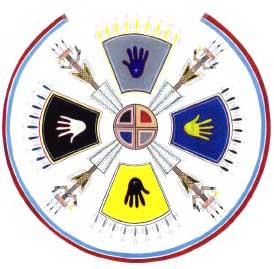 Actions that Nurture
Make 1000 predictions with the AVM stock market protocol, or use the training protocol called MISTIE to obtain feedback in minutes rather than days. One thousand predictions are sufficient for you to quantify your intuitive ability to predict the future using the AVM protocol. After this training, you can take the skills you learn in many directions since you will "know" that your predictive intuitive ability is consciously functioning.


Establish a specific routine for where and when you will enter your Intuitive Mindset to make your predictions. A quiet ritualistic approach will reinforce your strong desire to succeed. Meditation is helpful for quieting the mind so the subtle intuitive information can be sensed; however, each person must discover his/her own intuitive mindset by experience and practice. Ultimately, you must learn a new skill on your own, by doing it!


Eliminate or minimize judgements or analysis, since these do not exist in the pure intuitive mindset. Let information flow to your consciousness from your unconsciousness without passing through your analytical-logical mind. Your intellectual functioning should be limited to "witnessing" and "reporting". Information will often come in bursts and you may want to write or draw your impressions on a pad. Or you may simply want to witness and record your AVM predictions online.


Feedback is important. Stay as absorbed in the feedback as possible.. This feedback information may be what is being received by you when you are in the Intuitive Mindset and making predictions!


Learn from your successes and failures.


Affirmations and Mandalas are a matter of Personal Style

Choose a personal Affirmation that feels right to you. Here is an example Affirmation:
I am more than my physical body. I am connected to all of the universe - all things, places and times. I choose to train, measure and apply my intuition to receive information from specific future-targets. The targets will be identified by an ID number and I will intuitively connect with the correct target to achieve an excellent success rate. As I deepen my intuitive abilities, I deepen and nurture my self.
More example affirmations are here. Write your own Affirmation and begin each session by saying it out loud or in your mind. Then take some time to establish your Intuitive Mindset.


Choose a mandala or other symbol to deepen the Intuitive Mindset. Some examples, with links to additional non-verbal graphics, have been used on this webpage. Another website filled with links to mandalas from all over the world is here.
In the Applications section of this issue of Connections Through Time, an online method of making predictions and getting feedback is discussed from the HOW TO perspective.


An online training method, called MISTIE, is here. <!Bottom Stuff>

Copyright 1999 by Physics-Intuition-Applications, Inc.