Connections Through Time
P-I-A's Quarterly Online Publication
Issue 8: July - September 2000
Paradigms and Precognition
Contents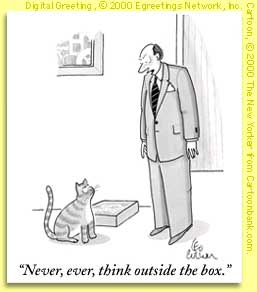 Physics Paradigm Shifts - What's Next?
The paradigm, or world view, that the earth was fixed at the center of the universe is the classic example of how difficult it is to "Think Outside the Box", and how persuasive current paradigms are in maintaining themselves. We look at the past and provide our opinion on the next major paradigm shift.
Intuition
Why Precognition?
In our opinion, the next major paradigm shift will involve Consciousness, Intuition, and Spirituality. Why then, do we maintain such a strong focus on precognition? Read this section to find out.
Applications
AVM Precognition Project: Protocol-4
ISSN: 1525-8807
Copyright 2000 by Physics-Intuition-Applications, Inc.
Please email your comments to the editor, or use the contact link in the navigation rectangle at the top right of all our webpages.